Vietnam opens its first Mega-Casino
Gambling occupies an odd position in the Asian market - while there's certainly a demand across many countries, it's illegal in more than a few and there's been a rising trend of finding and facilitating ways for rich citizens in China to sit down and play at a casino that's legally operated. This style of administration single-handedly put Macau and Stanley Ho on the map and it seems that the government of Vietnam is looking to get in on that action with the opening of the Hoiana, as well the potential of opening gambling to the citizens of Vietnam for the first time.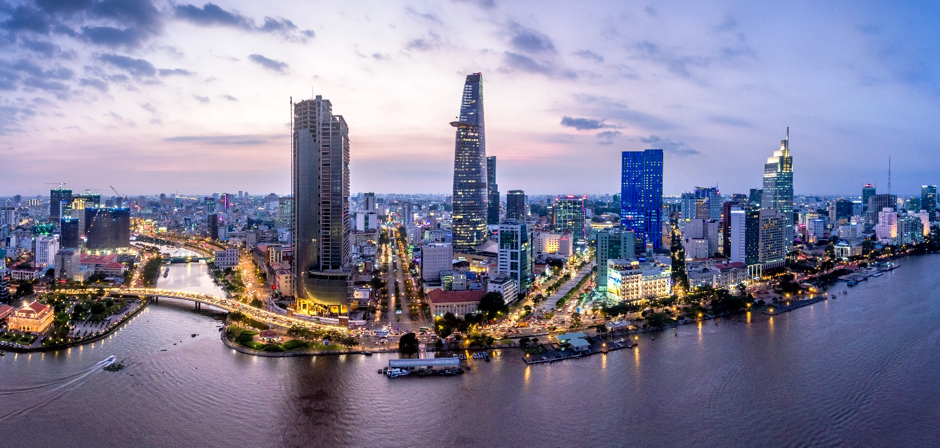 Some history first: in Asia (China especially), gambling is largely illegal except in very limited circumstances. If you want to partake, your only options are a state-run lottery which the government organises and implements, or to go to one of two special administrative areas, either Hong Kong or Macau. When in Hong Kong, a formerly British colony, gambling is restricted to a few regulated outlets and bookmakers are illegal, with the Hong Kong Jockey Club holding a monopoly on horse racing and football bets. Macau is a similar story; though formerly a colony owned by Portugal, in an attempt to generate revenues in 1850 they legalised gambling in certain locations so that it could be taxed. This eventually evolved into a monopoly in the late 19th century that was bid for by competing companies which eventually led, in the 20th century, to the rise of the famous Stanley Ho and his company STDM getting a monopoly to operate all the gambling in the Macau territory. After this deal expired in 2001, new licenses were issued in 2002 and new, Western-owned, casinos began to appear. It wasn't long before Macau was booming and, after a brief dip due to the world financial crisis and a government corruption crackdown, is now projected to make more money than any other casino city. This, understandably, has inspired some previously uninterested countries to take notice of the potential profit generation of casinos.

Vietnam has had a complex relationship with gambling because, much like China, they've a history with communism that has had an impact on what gambling is allowed. A state-run lottery is still a major presence in the country but the citizens of Vietnam, historically, have not been allowed to gamble. This hasn't stopped the construction of a fair few bricks and mortar casinos, but the authorities do not allow locals to play in them, these casinos instead cater exclusively to tourists coming into the country. This has lead to Vietnamese gamblers often crossing the border into Cambodia in order to gamble at the legal casinos there, but for those who can't cross the border, their only option is illegal gambling. With a high demand and high penalties, the illegal gambling industry of underground casinos, illegal bookmakers and unsanctioned lotteries, are pervasive. Just this January, four Vietnamese gamblers in Saigon were caught running an illegal poker ring with bank cards and stacks of cash worth nearly $18,000 USD on the table. The Vietnamese government is working to change the law (the changes began in December, 2017) with state-sanctioned casinos that would allow Vietnamese players to play in two selected casinos in the Van Don Special Economic Zone. They won't be able to gamble at the Hoiana at Chu Lai, Vietnam however, its focus is purely on expanding the tourism market and, in that regard, it looks as though it could exceed expectations.

The driving force behind the development project is Sun City holdings, a major player in the Macau scene, who've made a living enticing Chinse high-rollers across to the island region where gambling is legal. This will be the first casino owned by Sun City but could well be taken as a dry-run before attempting to acquire a casino license in 2020 when the new licenses will be up for grabs. The goal for Hoiana is a lofty one and looks to be a long-term project as it covers an area four times the size of the Cotai Strip in Macau and facing competition from the already well-established Macau. But executives are hopeful that, with strong government backing and infrastructure being set up to make the area easily accessible from the airport, they can manage to establish themselves as a worthy rival. And, of course, there's the booming tourism market in Vietnam right now. In 2017, Vietnam had 4 million Chinese visitors which was a 49% increase from 2016. With so many tourists, it makes sense that Hoiana will have significant mass market appeal. In addition to the casino, the resort will feature a golf course (opening in 2019) and later developments will add a second golf course, entertainment village, lagoon and water park as well as four more beach resorts! With the goal of stimulating Vietnam's tourism industry, Hoiana looks like it's getting off on the right foot with this mega casino.